Geoclima designed and developed a very important and innovative project for Sonac.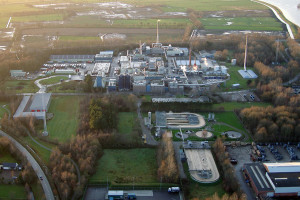 Sonac is a leading manufacturer of reliable ingredients of animal origins with 60 production locations all over the world, Australia included. One of the most important processes Sonac is specialized in concerns the transformation of animal blood products into highly functional products used in pharmacy or in colouring, binding and improving meat products. In particular, Geoclima contributed to the improvement of a system used to turn blood into plasma.
The problem of Sonac concerned the necessity to cool large quantities of blood through several pre coolers from 36 degrees to 6 degrees and then store it in two 20,000 litre tanks while maintaining a tank temperature of 4 degrees. To achieve this the chiller uses a brine solution at below 0 temperatures.
Geoclima meets these requirements through the design and development of a turnkey solution able to both cool and store blood.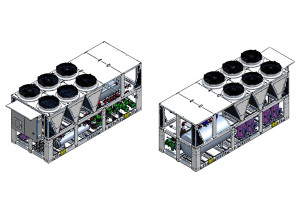 The solution provided by Geoclima is a VHA with scroll compressors and 206 kW of cooling capacity, equipped with a 2000L storage tank within the chiller. The specialized chiller also contains several high pressure pre-cooler pumps as well as low pressure blood storage pumps.
The equipment provided by Geoclima for this project represents a complete solution which does not require supplementary accessories or components: the blood is fast chilled through the pre-coolers and then stored in the storage tanks until processing is required.
Geoclima was chosen because of the reliability, quality and safety we can ensure together with a high efficiency product, which are paramount in such a delicate and unique industry as the one Sonac works in.
https://www.geoclima.com/wp-content/uploads/2015/05/GAC15002.jpg
400
600
Geoclima
https://www.geoclima.com/wp-content/uploads/2021/01/logo-geo.png
Geoclima
2015-05-28 16:33:41
2017-03-07 16:48:33
A special project for blood cooling