Food storage: the solutions developed by Geoclima
In this day and age the quality and security of food products is a very important and much-discussed issue, so much so that food, and precisely "Feed the world, energy for life" is the core theme of EXPO Milano 2015, which is going to start on the 1st of May.
In the food industry and storage, refrigeration, air conditioning and air treatment in general play an essential role. The storage of food and beverage, may it be in either warehouses, supermarkets or wine cellars, requires a reliable and efficient cooling, which is paramount for the quality and safety of the finished product.
For several years now we have been dealing with this kind of applications through the development of specific solutions.
WAREHOUSES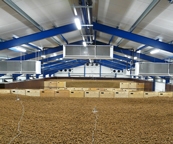 We design and manufacture solutions able to meet all specific requirements deriving from the installation in very large warehouses for the conservation of food. In the design of these plants, there are many aspects that must be kept into consideration: the control and maintenance of temperature, the control of temperature changes caused by external climate variations and interventions within the warehouse (opening/closing of doors, etc.), the energy consumption, the necessity of a reliable and continuous operation.
In a special project for a warehouse for potatoes storage in India (here is the case study: www.geoclima.com/portfolio-item/india-potatoes-storage) we developed a chiller with open screw compressors, ammonia and EC fans, providing low noise levels, high efficiency and consistent performance.
SUPERMARKETS (Waitrose)

For the supermarket chain Waitrose we designed and manufactured the world-first HFO chiller (here is the case study: www.geoclima.com/portfolio-item/waitrose-bromley). The system uses two 180 kW air-cooled chillers with semi-hermetic reciprocating compressors and HFO1234ze refrigerant with GWP <1. Although tests had indicated a loss of capacity of around 24% when compared with R134a, mean power absorbed is almost 27% less, with a resulting COP that is actually better than R134a. Moreover, the comparison of this plant with another sale point with a similar system using another refrigerant has pointed out a reduction of 22% in energy consumption.
After this first project with HFO, we have developed for Waitrose almost 50 projects and most of them are reciprocating compressor chillers with HFO1234ze.
WINE CELLARS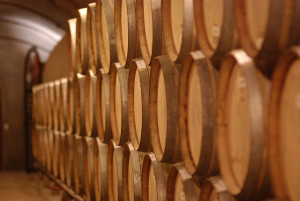 In the storage of wine a fundamental role is played by air conditioning. Good wine is the result of many factors, that are, for example:
Precise control of temperature
Ventilation
Proper air humidity
Thermal insulation
With our special chillers, we can provide the perfect solution for this kind of applications: both big and small dimensions, high efficiency and reliability, low vibrations and resulting low noise levels, reduced energy consumption.
https://www.geoclima.com/wp-content/uploads/2015/04/market-e1429863843664.jpg
330
600
Geoclima
https://www.geoclima.com/wp-content/uploads/2021/01/logo-geo.png
Geoclima
2015-04-24 10:34:02
2021-01-21 12:38:28
Food storage: the solutions developed by Geoclima